If you are interested in meeting swingers, it's really not difficult to find places to meet them. There are actually many places that you can meet swinger couples and single swingers. Let's get right to it and answer the question of: where to meet swingers?
The most popular places to meet swingers are swinger clubs, hotel takeovers, private swinger house parties, meet and greets, swinger resorts, swinger cruises, and online websites dedicated to the swinger community.
There are actually many more places to meet other swingers. Let's continue and look at more popular places that you can meet couples and singles that are in the swinger lifestyle.
Popular Places to Meet Swingers
Here are some of the most popular places to meet swinger couples and singles in the lifestyle.
Read through them and see what places fit best with your lifestyle. Or why not visit them all and see which ones you meet the most people at?
On-Premise Swingers Clubs
Let's start off with the easiest place to meet swingers. The on-premise swingers club. You can meet a lot of couples at on-premise swingers clubs as well as some single men and women that are in the lifestyle.
If you are not sure what an on-premise swingers club is, let me give you the quick description.
On-premise clubs allow you to have sex inside the actual club. Usually, they have designated play areas for couples to use for sexual encounters. Many have themed rooms and orgy rooms.
When most people talk about swingers clubs, they are talking about on-premise swingers clubs.
Off-Premise Swingers Clubs
Another place to easily meet swingers is the off-premise swingers clubs. Let me give you a quick rundown on what an off-premise swingers club is.
Off-premise swingers clubs do not allow sex inside the club. You go to these types of clubs to meet other couples in a party environment. You then go back to your hotel room or home to have any sexual adventures with other couples or singles.
Places to Meet Swingers Besides Swinger Clubs
Swinger Hotel Takeovers
Personally, I feel swinger hotel takeovers are the best way to meet other swingers. You can dance, dine and mingle. Many of the hotel takeovers have a pool where you can meet others and enjoy the water also.
Most hotel takeovers reserve the entire hotel for the swinger party. But some hotel takeovers only reserve part of the hotel. If they are only using part of a hotel, make sure you know the rules about entering the non-party areas.
If you go to a hotel takeover, get a room. It's really nice to have a base of operations. You can go back to your room to relax a bit, change clothing, have a private chat or party with other couples and sleep a little if needed. It's also nice to have your own private bathroom.
Private Swinger House Parties
Swinger parties held at someone's private home are usually by invitation only. They are also more intimate and easier to meet other couples. In fact, if you don't meet everyone attending the party, you must have been hiding in the corner all night.
Swinger house parties usually have far less couples attending than the swinger clubs. But they are easier to get to know the couples that come to a house party.
Get active in the different swinger groups and forums to get invited to a house party.
Swinger Bars and Nightclubs
Swinger bars and nightclubs are similar to off-premise swinger clubs, except they are purely a bar or nightclub atmosphere.
One thing to remember is that some swinger bars and nightclubs do allow vanillas in. A vanilla is someone who is not a swinger. So not everyone going there will always be swingers. Most the time when vanillas discover that the bar caters to swingers they quickly leave.
The swinger bars and nightclubs are a great option when you just want to go out, have a few drinks and meet a few couples.
Not all areas have swinger bars and nightclubs. Just ask around and see if your area has one.
Swinger Meet and Greets
Meet and greets are planned activities that swingers can attend to meet other swingers.
They are usually held in a local bar, restaurant or hotel ball room.
When they are held in a local bar or restaurant, an area is usually designated for the meet and greet. Strip clubs are also popular places to hold meet and greets.
A swingers meet and greet can be a great place to start to meet swingers.
Learn More Swinger Meet & Greets
Swinger Resorts
Have vacation time coming up? Why not go to a swingers resort to meet new swingers?
You can meet other swingers from all over the world by vacationing at a swingers resort. Make friends in all corners of the world that you can go visit from time to time. How is that for a great reason to travel the world?
Or you could go "bed post notching" and see just how many other couples you can have sex with while on vacation.
Swinger Cruises
Do you enjoy going on cruises? Like the high seas? Have you ever considered going on a swingers cruise to meet new swingers?
Swinger cruises may be the perfect way to get away and relax while meeting other swingers. The cruises usually have all types of activities to help you meet and make new sexy friends.
Online Swinger Websites
There are many free and paid online swinger websites. They have great ways for couples and some singles to hook up.
Chat rooms are a fun place to spend a little relaxation time. You can chat with other couples and singles. You never know where the conversation will go.
Swinger forums give you a chance to join in or start conversations about swinger topics. They are also a great place to ask questions, especially if you are new to swinging.
You can also take conversations private on many swinger websites. You can message people you meet in chat or on forums to discuss more private matters and possibly meeting in person.
Online swinger websites are one of the main entry points to the swinging community these days. You can find out about swinger clubs, private parties and more. I highly recommend joining several and frequenting the ones that seem to be the best fit for you and your partner.
Swinger Dating (Hook up) Websites
Many personals type websites (AKA dating sites) are available to swingers. When you join one, you post a profile about you and your partner. Others can respond to your profile and you can respond to other swinger profiles.
Once you find a couple or single that seems compatible, you can arrange to go out for drinks or dinner. Many just meet at a hotel that has a nightclub.
I would not recommend just inviting them to your home without meeting them in a neutral place first. You want to get to know them a little before inviting them to your home.
Swinger and Alternative Lifestyle Phone Apps
There are many phone apps you can use to meet other swingers. There seems to be a new one coming out each month.
Do a search on your app store for swinger apps, threesome apps, swinger dating apps, alternative lifestyle apps etc. Look for the ones with the best reviews and largest number of downloads.
Install a few and check them out. Delete the ones that you don't like and keep the ones you are having success with.
Watch the online chat rooms for couples mentioning other phone apps that are being used by swingers to meet.
Alternative Lifestyle Clubs
Many swingers go to all types of alternative lifestyle clubs. You can find a club that focuses on all types of alternative lifestyles.
You can find clubs that cater to kinksters, nudists, lesbian and gay, to name just a few.
You can find alternative clubs that cater to all types of sexual niches. These include bondage, BDSM, furry, costume play, and many more.
Regular Bars and Nightclubs
It's a little more difficult to meet swingers in regular bars and nightclubs. But it can be done if you look for little signs that a couple could be a swinger.
You can use these signs as conversation starters when you approach a couple in a regular bar or nightclub. Then see where the conversation goes.
Here are some signs to look out for that may mean a couple are in the swinging lifestyle.
If the man or woman is wearing clothing or jewelry that has the international swingers symbol. Or has the symbol on a bag or other object.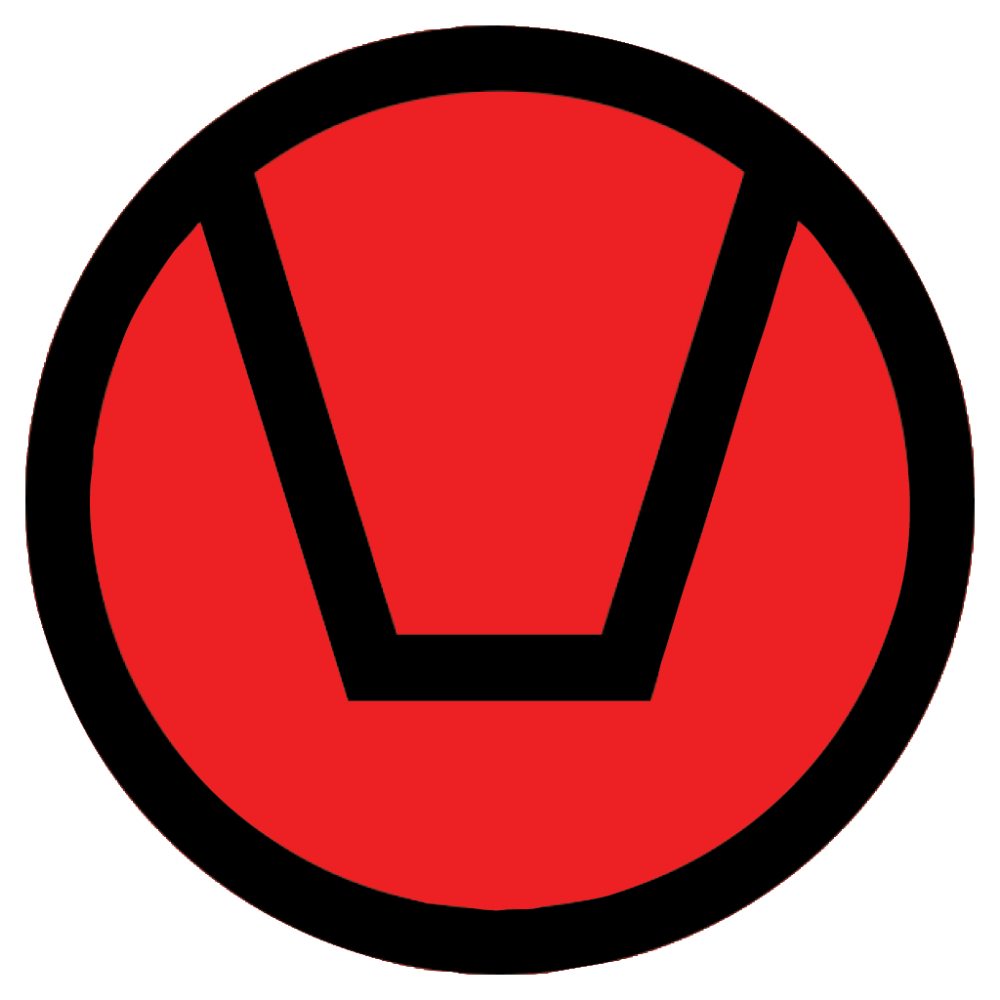 Is wearing jewelry that displays multiple gender symbols. Like 2 female 1 male, 2 male 1 female, 1 female 3 plus male symbols, etc.
Is wearing clothing or jewelry that has a pineapple symbol on it. If the pineapple is upside-down, they are most likely swingers. Or they have no clue what the upside-down pineapple means.
A couple pointing out other couples or singles to each other and showing a lot more interest in them than what is normal.
Learn More About How to Recognize Swingers in Bars & Nightclubs
Strip Clubs
You can meet swingers at strip clubs. Many swingers have a bisexual female partner. They both can enjoy watching the female strippers. Look for the same signs as mentioned before.
Many swinger meet and greets are held at strip clubs. Watch the swinger social sites for mentions on upcoming swinger meet and greets.
Through Friends
If you already have some swinger friends, ask them to introduce you to swingers they know. This is a great way to make new friends and build your circle of close swinger friends.
This also makes it nice for when you want to play with multiple couples. You all know each other already.
If you don't hide the fact that the two of you lead an alternative lifestyle, you can even ask your vanilla friends if they know of other swinger couples.
If they do, ask for an introduction.
Also not hiding that you are swingers allows other couples in your current friend circle to come to you if they ever have any thoughts of possibly swinging.
You may also find that some of your existing friends that you thought were vanilla are actually swingers.